Chicago Bikes — A One-Tap Divvy Bike App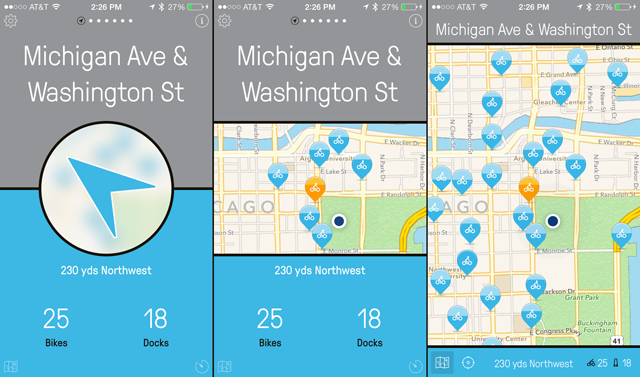 I am proud to announce the release of my newest iOS App today, Chicago Bikes.
Chicago Bikes is a simple and easy-to-use App that helps you locate the closest Divvy Bike℠ docking station. With one tap you can find the closest Divvy Bike station, how far away it is and in which direction, and how many available bikes and docks it currently has.
Chicago Bikes is a huge time saver and makes getting around Chicago a little bit easier. Available now, for FREE.
Download Chicago Bikes today on the iTunes App Store.
Was this page helpful for you? Buy me a slice of 🍕 to say thanks!