Website Notifies You When The Apple Store Is Back Up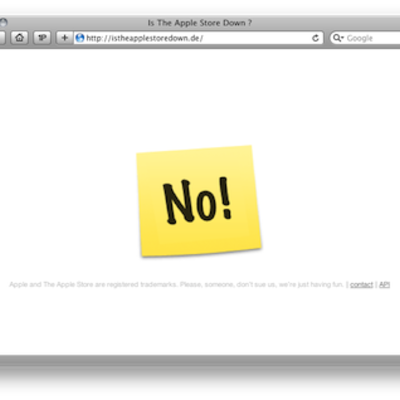 If you view my blog or read my tweets, then you are probably as big of an Apple fan as I am. Admit it, when the Apple Store goes down and we all see the "We'll be right back" sticky note, we keep refreshing every few minutes until it is back.
Now there is an easier way. Visit http://istheapplestoredown.de/ and you will see the answer to that question. If the Apple store is down, you can click on the alarm page and keep the browser tab open in the background. The page will notify you via an audible alert and a flashing title in the tab bar when store.apple.com is back up again.
They even have a small api that you can use to install the widget on your own site.
Simple and Useful.
Was this page helpful for you? Buy me a slice of 🍕 to say thanks!