Ambiance 3.1 Brings Full iPad Support, Airplay, Available Now
Available Now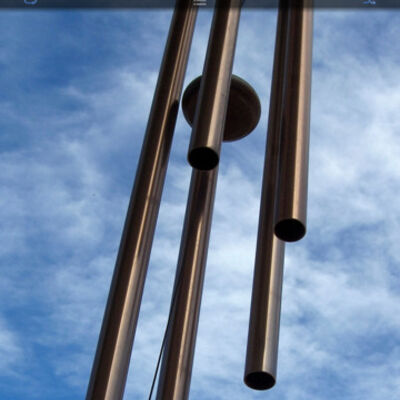 What's New in Version 3.1
This update finally brings full iPad support for iPad OS 3.2 and 4.2 as a Universal app. If you have already bought Ambiance for your iPhone, now you can get it on your iPad at no additional cost!
ADDED
——————————
★ Added full native iPad Support (3.2 and 4.2)
★ Added AirPlay for full audio streaming to your AppleTV, Airport Express or other AirPlay device.
FIXED
——————————
★ Fixed "Loading…" forever bug
★ Fixed intermittent crash on load
★ Fixed cache bugs where older, invalid pages would incorrectly be loaded
★ Fixed Push Notification bug where disabling notifications sometimes did not properly disable them
★ Fixed Alarm Theme editing to properly update and save titles
★ Fixed thumbnails not showing in sound detail page header up after downloading
★ Fixed pausing downloading sounds.
★ Fixed crash when entering downloads after deleting a recently downloaded sound
★ Fixed crash on load if last open page was a Web View.
MINOR
——————————
★ Added Free Memory (RAM) stats to contact emails to assist in memory related issues.
★ Minor Interface tweaks (shadows, alignements, etc…)
★ Located and removed some minor memory leaks
★ Memory enhancements to reduce the app's memory footprint.
If you experience any issues upgrading Ambiance to the most recent version, please contact support@urbanapps.com and we will work with you to get it fixed.
UPDATE: 2:39 AM
We had to remove the app from the store temporarily but it should be back soon
UPDATE: Nov 12th, 8:17 PM
The app is now back live in the store as version 3.1.1
Was this page helpful for you? Buy me a slice of 🍕 to say thanks!